@Mateo what do think about that lower res version when the icon is small?
Ok, I may have an idea but it could represent more work for the devs: we could go with adaptive logo design, which can look great, here an example of how some brands use this: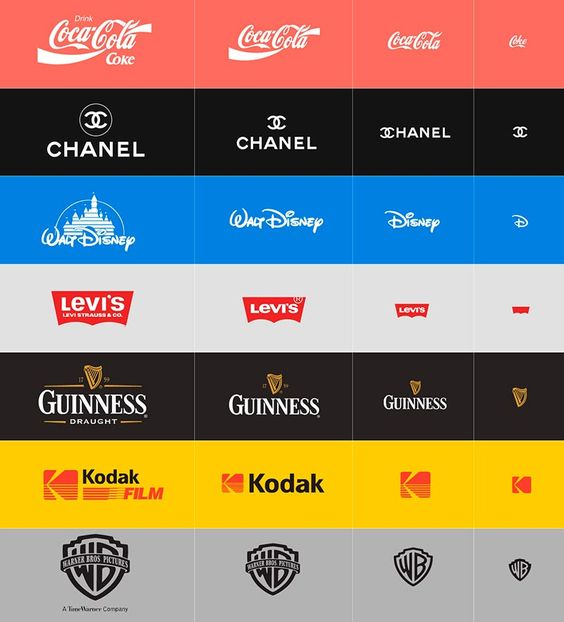 We'll have to add queries in the CSS so it detects the size of the windows and the device used to enter the website/app.
If we go for that, there are some things we'd still have to do in the logo:
On the actual version, we should only use two colors, it serves no purpose having 3 shades of blue.
Maybe we could try simplifying the earth - yellow part, so we can recognize it without having to have every coast. For example, on these design, we can clearly recognize it's the Earth without having so much detail:


Finally, let's use simple flat type for the text, not only because it is easier to read but also for accessibility issues: people with lower vision or dyslexia problems may have a hard time with this kind of effect.
We'll also have to design three simplified designs for other devices

What do you think?
seems like a good idea to me. how many versions should i make, and at what sizes?
does it need to be that simple? how about this simple?
phm logo c2.pdf (11.7 KB)
That's really nice


@Mateo seems to be the most experienced here, what do you think?
Hello!
Yes, I believe it should work like that!


I've got a doubt, do you think we could make it so we can see our Australian friends on it?
Or should we make the earth continents not recognizable at all so we don't have this issue?
For the size i think we would need, at least:
For the favicon, a 16x16 px logo at 72 ppi (very little detail)
For the website logo, we could use something like 250x150? Or 160x160? at 150 ppi
For print, a 500x500 for small things and a 1024x1024 for large ones at 300 ppi
The hard thing here is to make sure they are all highly similar but easy to read, tell me if I can help in something @isaiahgirard
Regards!
Good spot. We discussed that before and @isiah didn't think it was. Getting overly complex, but if we are returning different logos based on resolution, what if we had a code that recognised where they are from and has a northern and southern hemisphere version.
That would be a beautiful little Easter egg
Yes but that may require a lot of work and data, we'll have to check user IP to know their location and import a list of countries… Maybe too much work for now, but definitely something we could keep as a "nice to have".
Looking online, the only other form of simplified earth I see is this one:

I tried playing around with shapes but I'm not convinced… (I'm supposed to be working right now ahah)
@isaiahgirard, what do you think?
I like the globe with it expand in stages to Isiah's full version. What about if we had 2 versions and a randomiser so sometimes users saw the northern and sometimes the southern.
Or we just manually switch each month.
Most ppl won't notice, but those who do will be happy
i think having it alternate every time showing a version with and without australia would be cool. the continents would be too small if i tried to fit australia in.
want me to make an australia version in every size?
Oh, or we can just casually alternate them on different pages. That's the low tech solution. So the earth appears to spin as users visit different pages on our site
can you try to check messages once a day please? just takes a moment and we really value your input. i need to know what to do to move forward.
"want me to make an australia version in every size?"
want me to make an australia version in every size?
Guys, thank you for your hard work here.

Just curious to ask,
What do you think to make the heart with few layers like it's neural networks which is unbreakable, infinite shape - inspiration by relativity of neuro netrowk of human beings brain and universe, somehow showing that we're the ONE and if we stay TOGETHER we're unbreakable force.
I don't remember exactly what is unbreakable physical shape which exist , and I cant find it in internet, I guess guys you might know better than me. Maybe this kind of graphene shape?
Maybe if with neuro shapes heart is too difficult to make, what about just use deep&complex colours? I'll attach a link what I mean by deep colour and more sharper shapes. Like here in the first example of 3D gradient. It's simple and at the same time deep looking.
Hello,
Yes I checked yesterday but I was concentrated on the time-picker thing.
I feel like we are going to a lot of complex things, we should keep it simple as much as possible.
Even if a moving earth, a changing form or any animation could look cool, we should first define what it is that we want to show. I think going for an abstract and minimalist approach is a good idea, like the globe with lines or the graphene thing suggested by @MarinaOhNo . (but we should be careful not to create a football ball thought). Also I did some quick sketches with the layers thing and it could look great: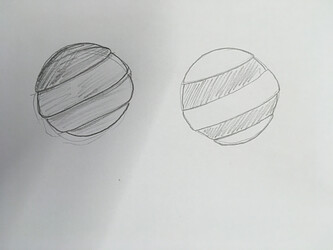 My process of creating a logo is very similar to the one of this man, and it always begin with a lot of research and ideation: https://www.youtube.com/watch?v=zOPA0NaeTBk
I prefer the ones we've been discussing. I think they represent what what want to create more
Sure.
Just sending that for inspiration.
It can be still the heart just a bit different funky shape, lines, and colours.
Maybe some ideas will emerge from that.
@MarinaOhNo how do you imagine them being made into the logo? did you mean to make the heart only out of a hexagon mesh, and to have a light to dark gradient? i could possibly make that, but i'm just following orders, so i'll need to hear a consensus. i don't think many would understand the relation between hexagons and us being an unbreakable force together though tbh.
@Mateo the program i've been using lets you create animations, so i could make any logo rotate 360 degrees.
@AndyatFocallocal i need you to tell me what to do

From what I can see, Mateo, you and myself like the idea of having a low detail version like the one you posted above, then the high detail version, and… probably 2? steps in between.
I felt there was also support for having a northern and southern hemisphere version which we can use interchangeably and perhaps automate at a later date.
Those were the only two ideas so far that seemed to gain support so unless more support grows behind Marina's suggestion it's probably not needed to pull the three ideas out into a voting thread.
If anyone prefers we create a vote on them just let me know