This is a hidden category for Andy's personal team to coordinate. Tools: Group - Goals and Roadmap - Responsibilities
Your time will be split between completing tasks here and in the wider project. Mostly in categories you've selected, although i will assign you to others when
Time Keeping
Each task should have a time estimate posted at the top of each task. If you find it taking much longer than estimated please stop and send @AndyatFocallocal a DM with how much longer you expect it'll take to help me prioritise where time is being spent. Please comment after each task how long it took you to complete to help me organise better.
Most pre-existing tasks don't have a time limit attached to them. I would suggest tagging @AndyatFocallocal in the task before beginning it as some tasks are outdated and unnecessary.
Working Days
Please plan the days and hours you plan to work every Monday in the calendar in this A-Team Category. You can update this during the week if needed, its helpful for productivity if everyone knows who is working and when… for example arranging video calls. The platform should automatically convert your timezone to whoever is viewing it.
Posting Your Schedule onto the Calendar
Create a normal post and set it as an event. The calendar will convert the times into whoever is viewing its local time so you don't need to add timezones.

Recording your Work
If you miss that they may be lost. If they take more than the suggested time, or there is no suggested time, make a comment underneath logging your own time and progress.
For example:
2/1/2021 worked 1hr. Made three phone calls and posted two new tasks
Even better than that would be to unwind your big task as you go, breaking it up into sub-1hr tasks and posting them yourself, assigning them to you, then moving them to done when complete. Also mention how long they took you in a comment underneath. That would be the best possible way to make sure all your hard work is recorded and recognised.
Scrum
Scrum organises tasks by
'Backlog'
'Sprint'
'Doing'
'Done'
On a computer you can drag tasks between columns in the 'Tasks' tab. On a mobile you need to open them up and change the tag from one of the above to the one you want.
Creating Your Own Tasks
As you gain confidence in your role you'll be able to create your own tasks in the main platform if you think of something that will advance the movement or one of our projects. You can create tasks for yourself, for other users to choose, or you can tag other users in the comment below your task and ask them if they would like to take it. Please don't assign tasks to other users yourself without their approval as they may find this rude.
Come and say hi and tell people a bit about yourself and why you want to join us on this mission for a happier, kinder world. Don't forget to follow the thread and say hi and make new members feel welcome. Their skills and enthusiasm brings all of our dreams closer.
Join the Team
Joining the Team means other members can reach out to you when they want feedback on their work and suggestions, or to ask if anyone can help with a React or Meteor related task. Its your choice if you want to be part of the team, or contribute in a less involved way. You will receive more notifications and have more say in how the site grows.
Tasks
To find, discuss and post specific tasks click the 'Tasks' tab of the category or subcategory you're in.
Tasks should be broken into self-contained actionable slices of 30mins to 1hr so people from around the world can contribute in bite-sized time contributions, rather than excluding those who aren't able to commit large amount of time. They can be strung together, just move them all over and assign to yourself if you plan to tackle them in one sitting.
Please try to keep to this rule when posting tasks. If the tasks are large and can't be self contained, then use add [Discussion] at the beginning of the title, and add tags for all the groups needed to break it up into self-contained tasks.

note: some users are seeing this tab called 'Board'. Its a bizarre bug we're working to solve
Assigning Yourself a Task
Underneath the comments on a task is the Assign button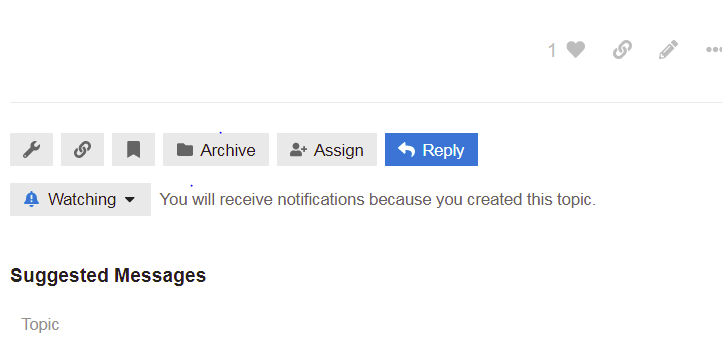 Collaborating with other Teams
You may also want to involve other teams to help solve the task by adding their tag. For example: 'UI', 'Graphic-Design', 'Copy-Writing', 'UX'.
If you need support from another team then your suggestion is probably not ready to be posted as a self contained 'task', so consider tagging it as a discussion and adding [Discussion] to the beginning of the title.
Its also often a good idea to tag their team in the post to get more eyes on it using the @ key
Learning
This community is a great place for learning a new skill. Just search for the #learning tag combined with any skill you'd like to learn to see if others have posted free courses, and are learning that skill here too. The benefits of learning here are:
Crowd sourced learning resources
Others to learn with
Experienced professionals who want to support, mentor and offer guidance to those earlier on the same path
Free or discounted courses to get qualifications
Learn your skill by contributing to building projects in the real world
Tasks posted suitable for beginners, and with experienced industry professionals you can call with an @ command to check your work and give feedback/support
Tasks are public. Future employers can check what tasks you've done, follow how your skill advanced, see which projects you've built, and how you communicate with a team.
1st one there in this team? Post in forums and bring others over. There'll be no shortage of people who want to learn while building positive projects which create a kinder, happier world.
Notes
You may find some references or links to focallocal.org and Trello. We are not using these anymore so please report them to a moderator to be updated. The site name PublicHappinessMovement.com may be changed before launch as it's not perfect either.

A more detailed plan of building our eco-system and vision for a world with more attention to peace, well-being and happiness, is here in the Whitepaper. Be warned it is a very long read

Also check out: How to Post Correctly in this Forum