You can read the full plan - also please sign up and give it a heart to help it draw attention.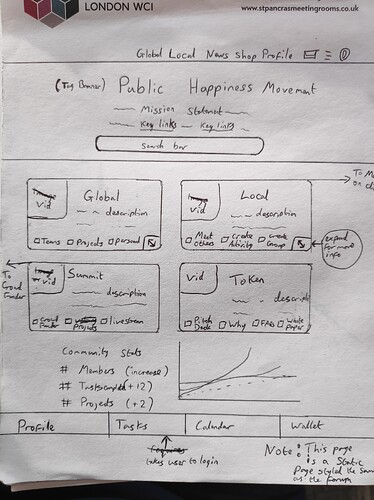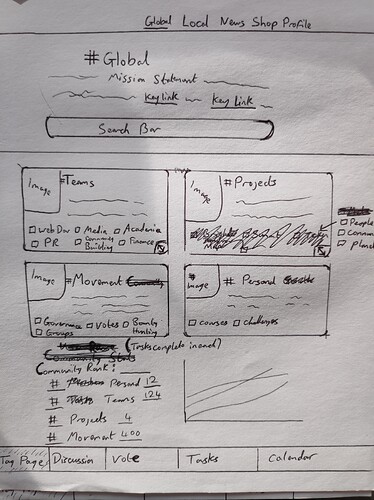 4, 5, 6… to infinity and beyond
Note, in the final design I added an 'other tags' slider, and put 'stats' into the floating navigation footer, merging 'discussion' and 'tag page' into the default view
We also have a slightly different search bar on the home page. This is a little tricky to build, but I think users will want different options on the homepage
Issues not addressed by the plan yet
Part of this navigation's power is in combining tag-pages, for example the following url combines the 'reactjs' and 'ux' tags. How do we make that easy for users to access?;
https://publichappinessmovement.com/tags/intersection/reactjs/ux
Maybe a '+ tag' button in the search bar?
@UXers what do you think?